Food Heaven on the Earth - Jakarta Local Cuisine
Exploring Jakarta's eat street will always make you crave for more! You will never get enough with the richness taste of local cuisine which influenced by the whole of Indonesian Arcipelago. Jakarta is notorious as the assembly city for numbers of regional immigrant coming from diverse places.
Moreover Jakara/ Batavia (named of Jakarta during the occupant of Colonial) is the place for international multiracial exchange culture, where traders from Chinese, Indian, Arab and European occupied the city centuries ago.
These are some of the not-to-be-missed locale cuisine while you are visiting Jakarta.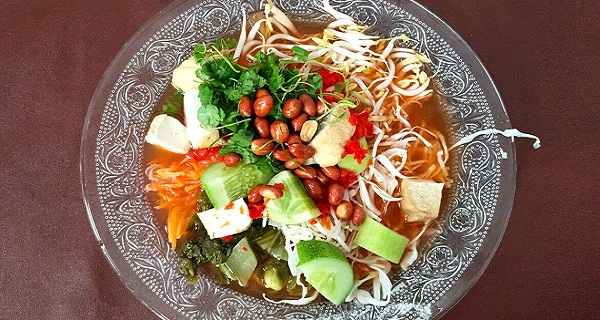 Start your culinary journey with the legendary local salad; Asinan and Gado Gado. Both menus are really perfect to start with as they are like a wake up call for your palate.
Asinan is similar to pickled of vegetable and fruits. The taste is mainly fine sour, with slightly sweet and savour and it's generally spicy.
Gado Gado is another stapple food for Jakartans. As it is not only serves vegie like common salad does, but it is one complete dish as this is the hero food for the local. Consists with green, protein (soybean cake - tempe & beancurd- tahu) and carbo (rice cake or just rice) drizzled with peanut sauce and fried shallot.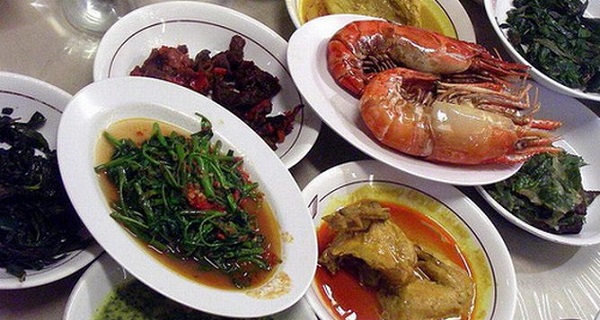 Nasi Padang - An absolute treat for a big eater! It is served with various choices of originated from West Sumatra. Nasi Padang is a miniature banquet of meats, fish, vegetables, and spicy sambals eaten with plain white rice, it is Sumatra's most famous export and the Minangkabau's great contribution to Indonesian cuisine.
Sop Buntut Yes it's an oxtail soup or Sop Buntut! For Indonesian, that's the best part of the meat! A trio of the best oxtail dishes including oxtail soup as well as oxtail fried rice (Nasi Goreng Buntut) and spicy oxtails (Buntut Mercon) can be found at our La Moda restaurant at Plaza Indonesia shopping complex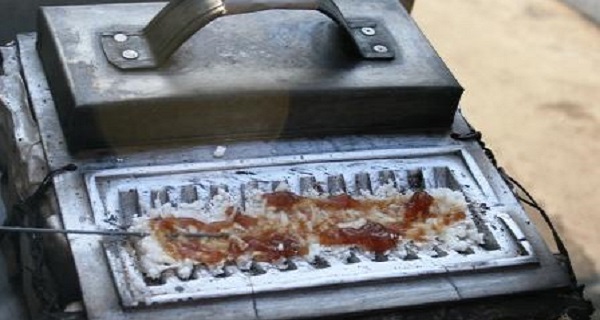 Someting sweet to close your culinary journey with the little space left in your tummy you can not go wrong!
Iced Coffee Tak Kie - The legendary One! Located in very Asian centric trading area in central of Jakarta - Gelodok. This old setup traditional coffee shop has been serving great coffee since 1927 accross generation. One slurp will make you forgot about the fancy modern latte and cappuccino.
Kue Rangi - The old traditional Betawi cake made from sago and its now rarely to be found in Jakarta. YOu can only find this in rural and suburb of Jakarta
Find our recommendation for the most authentic local taste in town
How To Get Here
Unable to find directions, please try again.